Smarts have 6-day Summer holiday from 11th~17th,Aug.All employees of the Smarts Foreign Trade Department have had a pleasant 6 days in Thailand.
We learned about the local customs of Thailand, admining the fantastic scenery,, tasted the unique local food and fruit, and felt the simplicity and kindness of the Thai people.
I hope that Smarts can achieve better performance in the second half of the year.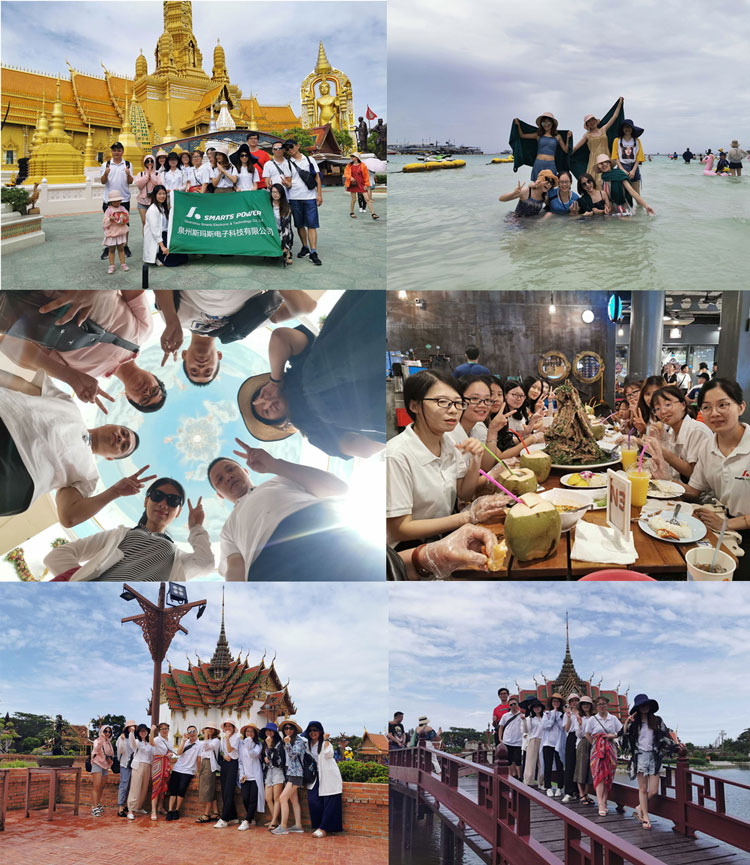 SMARTS specializing in constant voltage & current LED drivers, 0-10v/triac/dali/dimmable led drivers,enclosure power supplies, switching power adapters manufacturer.If you are interested in our led driver/power supply,pls feel free to contact us,our engineers and sales team will help you timely.