CE ETL ROHS approved constant voltage dc 24v 2a 48w power adapter
Description for dc power adapter :
The model of SMT-024-048VP is 24vdc 2a 48w power adapter for led strip light. For this unit, it is designed to be desktop switching power adapter. The range of input voltage is 100~240vAC / 47-63Hz. 1.2m EU/US standard cord with male plug( DC connector: 5.5x2.1x10mm or 5.5x2.5x10mm). For this model we give 18 month warranty with CE ETL ROHS listed.

Useful for 24v power adapter :
Since LED lighting uses low voltage, 24VDC power supply adapters are an important part in many lamps and fixtures.These 24VDC switching power supply adapters plug straight into your wall, extending to the switching box that you can place on the floor or hide on top or under a desk or table. This will switch your power to 24VDC and an output wire extends with a 2.1 or 2.5mm male jack that can connect to your source.
We do wattage of power adapter:
The most common wattage we do is 6w 12w 18w 24w 30w 36w 48w 60w 72w 90w 100w 120w power adapter.
Comparison Specifications
| | | | | | | |
| --- | --- | --- | --- | --- | --- | --- |
| ITEM NO | Input Voltage(vAC) | Frequency range(Hz) | Output voltage(vAC) | output Current(A) | output Power(W) | Working Temp('C) |
| SMT-024-048VP | 100-240vAC | 47-63Hz | 24V | 2.0A | 48W | -20-50'C |
| SMT-012-048VP | 100-240vAC | 47-63Hz | 12V | 4.0A | 48W | -20-50'C |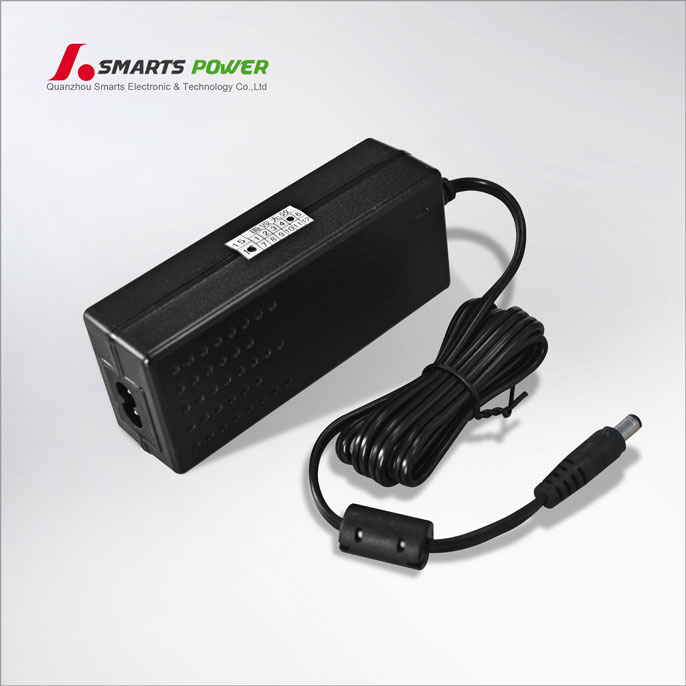 Our company info :
Quanzhou Smarts Electronic & Technology Co.,Ltd.
We are professional manufacturer specializing in constant voltage & current LED drivers, 0-10v /triac/ DALI dimmable constant voltage & current led drivers, enclosure power supplies, switching power adapters. We start this business since 1998 and most of our product have got CE,ETL,ROHS approval. For more info please come to http://www.smarts-electronics.com/about-us_d1