CE SAA 12v dc 120w triac dimmable led light driver
SMT-012-120VTHWH is 120w led driver phase cut dimming 12v. It is compatible with leading and trailing edge dimmers, flicker free. Its dimming range 0-100% smoothly. It is CE SAA approval, with 200-240Vac input voltage range. It can work with fulham's led light.
Product parameters
Mechanical Specification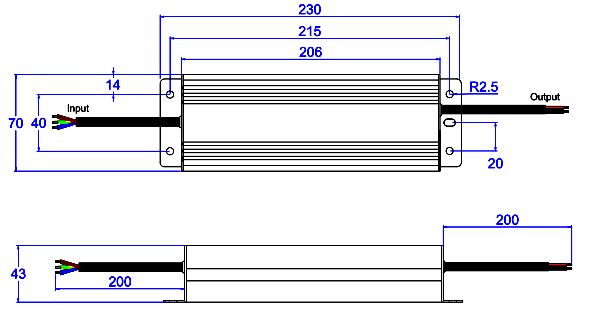 CompatibleDimmer Type
SMT300-T-R2 is leading edge dimmer. Its input voltage range 200-240Vac, frequency 50/60Hz , loading 12w-300w. Working temperature is around -20-40℃. It is dimming well with ledels's downlight.
Related Products