CE 12v triac dimming constant voltage led driver 150 watt power supply
SMT-012-150VTHWH is 12v led driver 150w triac dimmable. It is constant voltage, high output power 150watt. It has SAA, RCM certificate for Australian market. It is dimming smoothly with forward and reserve dimmers. It is compatible with EURI LIGHTING's cabinet light.
Product parameters
Mechanical Specification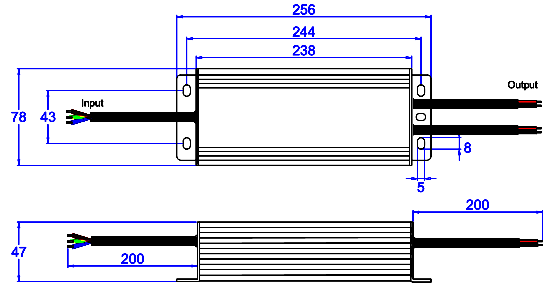 CompatibleDimmer Type
SMT250-T2 is trailing edge dimmer. It has touch pannel with three touch botton to control dimming operation. It has memory function to remember the last brightness when turn on dimmer again. It is dimming smoothly with ledels's spot light.
Related Products