SAA 200w 12v lighting transformer dc 12v triac dimmable led driver
SMT-012-200VTHWH is 200w 12v transformer SAA triac dimmable. It is able to dimming well with leading edge and traling edge dimmers. Dimming is very smoothly with 0-100% dimming range. It has longer warranty years 7 years with high quality level. It is matching with EURI LIGHTING's LED Fixture.
Product parameters
Mechanical Specification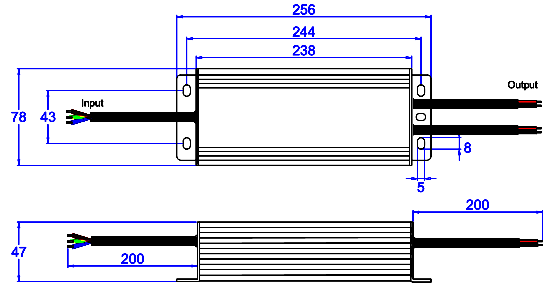 CompatibleDimmer Type
SMT250-T1 is 220Vac triac dimmer. It has CE ROHS certificate. It is easy to install and control: When dimmer is off, short press to turn on it and reach the pervious brightness level. When dimmer is on, short press to turn off. It is dimming well with maxlite's flexible led strip.
Related Products